Crypto derivatives exchanges have quite literally taken the market by storm. It's a market that has rocketed to over $1 trillion in daily trading volume and shows no signs of slowing down in 2021.
As cryptocurrencies have evolved into the mainstream, so have the different ways traders can interact with them. From leveraged trades and defi swaps, to buying crypto with debit cards and trading 24/7 using mobile apps, traders have more choice and are more empowered than ever. A major catalyst behind this adoption is crypto derivative exchanges, a sector of the crypto market that acts as a one-stop shop for traders and represents over 50% of the entire crypto market.
But in a sea of options, which exchanges offer the kind of reliability, versatility and options traders want? Here, we'll dive into five crypto derivative exchanges you need to have on your list.
Bybit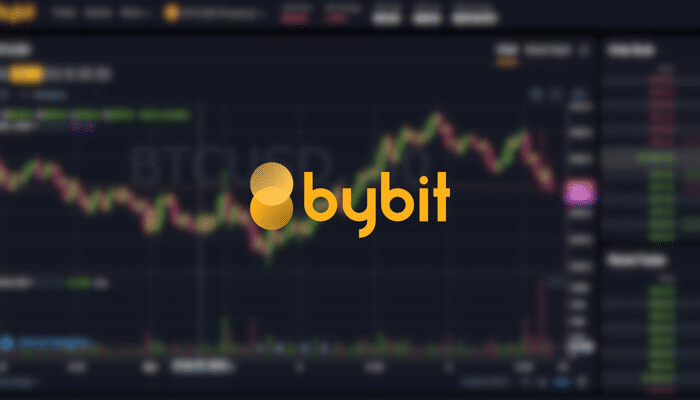 Launched in 2018, Bybit has quickly become the go-to platform for clued up traders. Bybit offers 100x leverage, lightning-fast transaction speeds, and an intuitive trading interface that's fully customizable. But what makes this platform unique is its versatility and host of features. From perpetual contracts, one-click coin swaps, and a nifty position calculator, Bybit makes futures trading as simple as it can be, while offering advanced features for those who need them. It's also plugged directly into TradingView and there's a useful mobile app as well as fast and friendly 24/7 customer support that rivals the best of them.
Also worth mentioning is Bybit's high level of transparency, its 99.9% uptime – critical especially during a bull market – and how well it secures customer funds. In the world of crypto these things are critical, and a quick look at Bybit's website, news coverage, and track record shows they're a force that's here to stay.
Crypto.com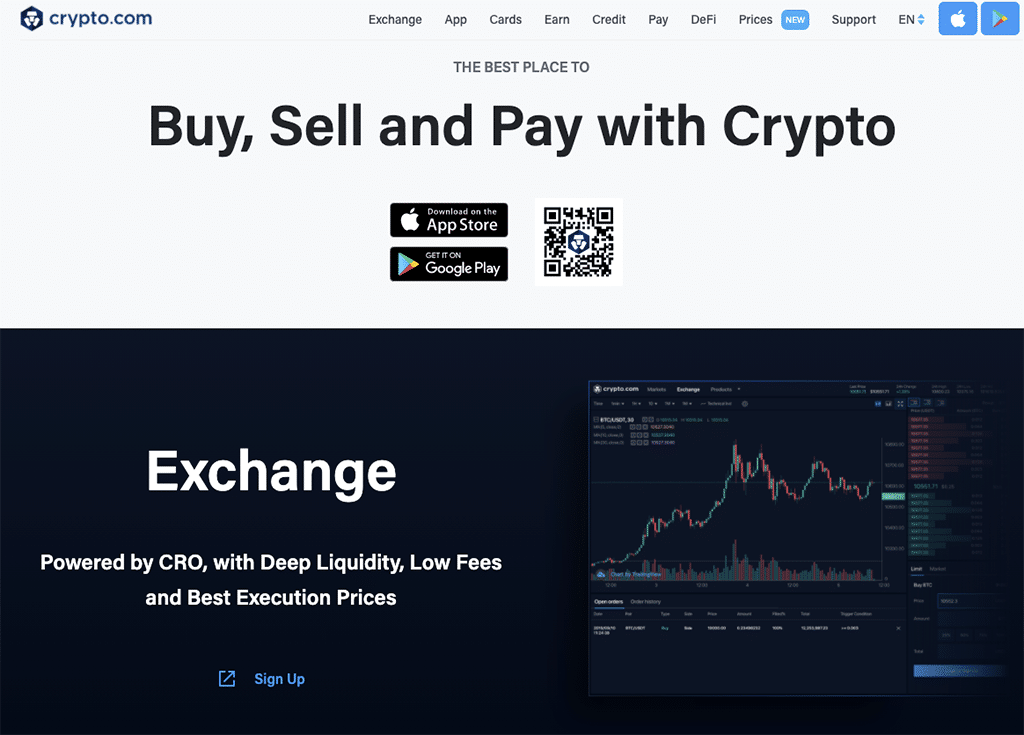 In 2018. Monaco rebranded itself as Crypto.com, and shortly after in 2019 launched its now well-known Crypto.com exchange and mobile app. Here, you can borrow digital assets to trade on the spot market and there's also a native Visa card, which you can apply for within the app. You also have the ability to earn interest on your crypto using the platform's Crypto Earn feature.
Further, Crypto.com has its own native crypto token, CRO, which you can use as collateral toward a crypto loan, and there's a separate defi wallet that syncs up seamlessly to the Crypto.com exchange, meaning you can transfer your crypto from the exchange to the wallet and vice versa with a push of a button. When you add all this to the fact that you can leverage trade as well, Crypto.com is a solid option for traders looking for flexibility.
Binance Futures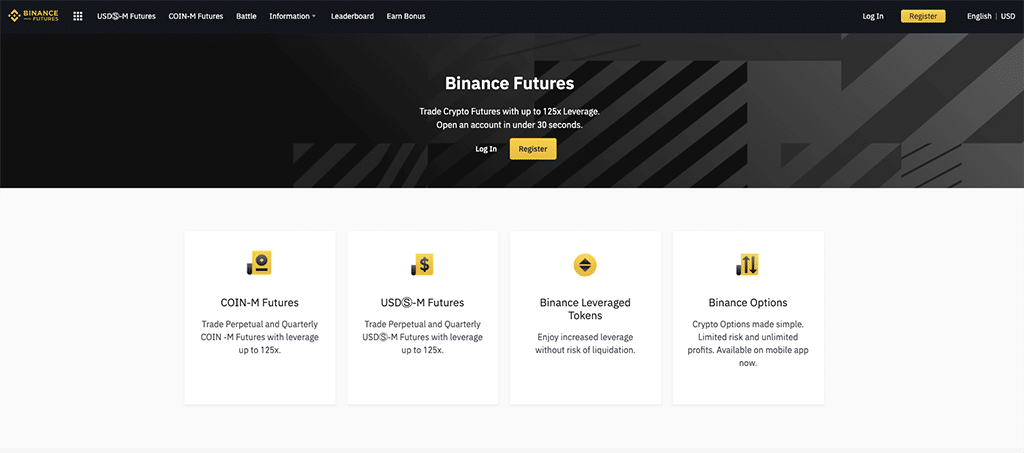 When you sign up for a Binance account you have access to an entire ecosystem that includes a spot exchange, defi pools, the ability to easily buy crypto with a debit card, and of course, their own fully-fledged futures exchange. Those familiar with Binance will feel right at home on the futures platform where you can get up to 125x leverage, enjoy incredibly deep liquidity, and access a broad range of coins. As Binance is one of the leaders in the crypto space, it's not surprising they're also one of the leaders in the crypto derivatives market.
BitMEX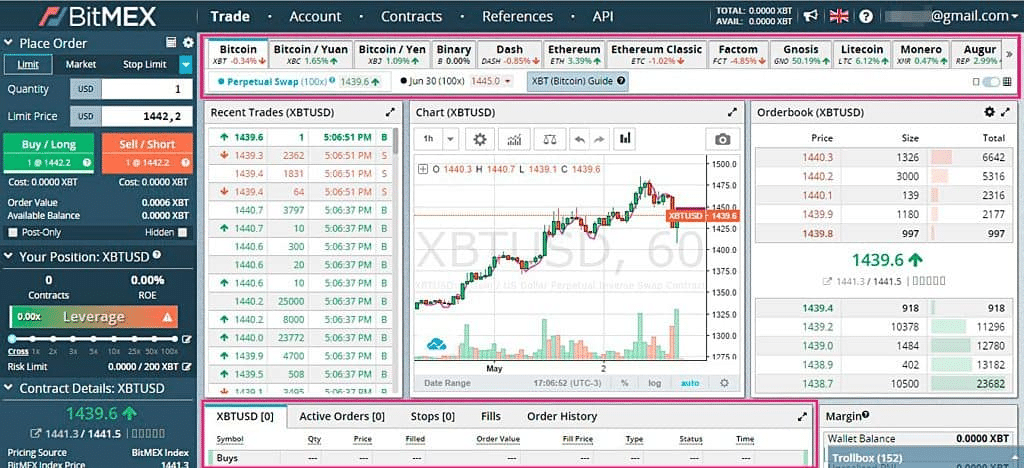 Before the crypto derivative boom, BitMEX was one of the only major players in this segment of the market. With BitMEX, you can get 100x leverage, no time limits on your trades, and the certainty of a solid track record in securing customer assets. And despite a wave of competitors having come into the space, BitMEX still manages to maintain a top 10 spot in terms of daily trading volume. So if you're looking for a professional derivatives platform with an established track record, BitMEX is a viable option.
Huobi Global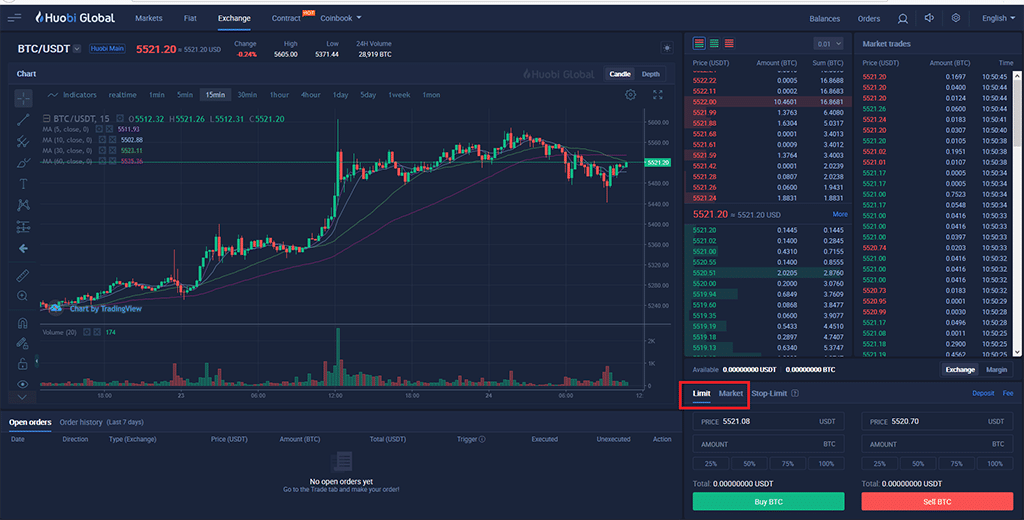 Launched in China in 2013, Huobi has since expanded around the globe and boasts an extensive list of crypto assets available for trading. They also have their own crypto token, appropriately named Huobi Token. On the platform, users can trade futures, perform margin swaps, spot trade, earn interest or take out a crypto loan. Interestingly, they use something called the User Protection Fund and Huobi Security Reserve to compensate users for funds lost in the event of a security breach. If you're looking for a derivatives exchange with lots of functionality and top-notch security, Huobi is one to check out.
Crypto derivatives exchanges have quite literally taken the market by storm. It's a market that has rocketed to over $1 trillion in daily trading volume and shows no signs of slowing down in 2021. For traders who crave the high octane thrills of longing and shorting assets at the flick of a button, derivatives is the most exciting show in town.
Altcoin News, Bitcoin News, Blockchain News, Cryptocurrency news, News

Having obtained a diploma in Intercultural Communication, Julia continued her studies taking a Master's degree in Economics and Management. Becoming captured by innovative technologies, Julia turned passionate about exploring emerging techs believing in their ability to transform all spheres of our life.