Binance has officially started shipping its Visa cards to the European Economic Area. The card is now officially supporting Ethereum.
In an announcement on its website, the Binance exchange revealed that its users in Europe could start ordering its debit card. The card, which is free for Binance users, comes with a daily spending limit of 8,700 euros ($10,600). Its daily ATM withdrawal limit stands at 290 euros ($352). Other perks include an 8% cashback on purchases and zero fees until 2021.
Physical #Binance cards have started shipping! 💳

Get your card➡️ https://t.co/aUUlTYfMha pic.twitter.com/lh2OfuHtb5

— Binance (@binance) December 15, 2020
While announcing the official launch in the EEA region, Binance also revealed that the card now supports Ethereum payments:
"Rather pay with your Ethereum profits? From now on, you can buy the things you love with Ethereum. Simply transfer Ethereum to your Card wallet and drag it above the other coins to make it the preferred payment asset."
Binance announced that its debit card was available in Europe three months ago. The exchange, which is the world's largest, touted the card as having the highest cashback rate in the market. The cashback is dependent on the amount of Binance coin (BNB) one owns.
With the card, users can use their cryptocurrencies to make payments at over 60 million merchants globally that accept Visa cards. In addition, users can use the card to make virtual payments on Google Pay and Samsung Pay.
Soon after the EEA launch, the Changpeng Zhao-led exchange announced that it was targeting launching in Russia. This expansion comes at a time when the Russian government has passed a law prohibiting cryptocurrency payments. It's not clear how Binance intends on navigating this legal hurdle.
As Coinspeaker reported, a Binance executive claimed that the law "did not affect Binance's business in any way and does not prohibit the crypto assets turnover."
Binance Card in Europe: Crypto Debit Race Heats Up
Binance is the latest to join the crypto debit card race; a race that's attracting rapidly growing interest as cryptos gain more mainstream appeal. In October, the US largest exchange announced that it had launched its Coinbase Card in the US. The card was previously only available in Europe.
To give itself an edge over its rivals, Coinbase allows its US users to spend 30 cryptocurrencies through the debit card. European customers are limited to nine cryptos.
One of the earliest entrants in the US market was crypto payments processor BitPay. The Georgia-based company launched its US-only debit card in 2016, with a daily spending limit of $10,000. It supports Bitcoin, Ethereum, Bitcoin Cash and stablecoins USDC, Gemini Dollar and Paxos. The card also supports eight fiat currencies, with transactions within the U.S being free.
As the race to issue crypto debit cards heats up, the ultimate winner has been Visa Inc (NYSE: V). The payments giant has been the card issuer of choice for most crypto companies as they seek to take advantage of its wide merchants' network.
Visa recently partnered with Circle Internet Financial to allow merchants globally to integrate USDC payments. Announcing the partnership, Visa's head of crypto summed up the company's outlook on crypto:
We continue to think of Visa as a network of networks. Blockchain networks and stablecoins, like USDC, are just additional networks. So we think that there's a significant value that Visa can provide to our clients, enabling them to access them and enabling them to spend at our merchants."
For more news from the crypto world, please, follow this link.
Altcoin News, Bitcoin News, Cryptocurrency news, News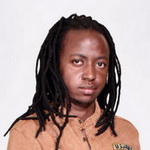 Steven has been a cryptocurrency enthusiast since 2015 after learning about Bitcoin in an online forum. He is most excited by the application of blockchain technology in developing countries for financial inclusion.