Interested LinkEye investors can begin depositing LET on Indodax starting from today.
Indonesia's largest cryptocurrency exchange Indodax has partnered with LinkEye to list the former's native coin LET on October 15. According to metrics provided by CoinMarketCap, Indodax reported having approximately 2 million registered users, hence making it the best platform to market LinkEye to the Indonesians.
According to the press release sent out to different media outlets, interested LinkEye investors can begin depositing LET on Indodax as from today.
Having been officially launched during the last crypto bubble, 2017, LinkEye is dubbed as a leading crypto financial service platform that is based on credit. Basically, it is one of the decentralized financial platforms seeking to take advantage of the booming DeFi industry.
LinkEye (LET) and Defi Ecosystem
According to metrics provided by CoinMarketCap, LET coin U.S. dollar derivative was trading around $0.012999 at the time of reporting, having dropped approximately 6.10% in the past 24 hours.
Notably, LET coin had a market capitalization of around $10,529,076 and a daily trading volume of approximately $8,161,828. In addition, there were approximately 809,999,000 LET in circulating supply out of 1,000,000,000 LET in total supply.
In terms of market capitalization, LET was ranked position 473 out of the existing crypto projects. The approximate return on investment for LET if purchased at the time of launch (or earliest known price) is negative 91%. Apparently, this is a below-average performance in comparison to other DeFi projects that have grown almost sixfold this year.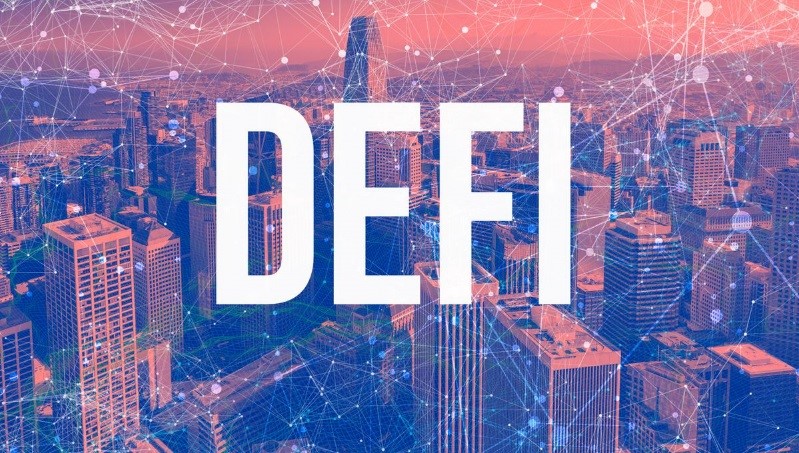 However, the DeFi ecosystem is still growing and poses the great potential for booming in the coming quarters. According to metrics provided by DeFi pulse, the total value locked in the DeFi ecosystem stood at $11.25 billion.
This is a mere fraction of the total crypto market capitalization that stood at $361,198,481,073 according to CoinMarketCap at the time of reporting.
Closer Look at the Project
According to the press release, LinkEye is seeking to further develop its project through smart contracts, oracles and other blockchain-related technologies. LinkEye developers are focusing on different mechanisms to give the project a vantage point over its competitors.
"Through blacklist (mask + signature), alliance member entry mechanism, member credit mechanism, arbitration mechanism, information sharing mechanism, intelligent pricing mechanism, data security firewall mechanism, opening entire network query interface and other methods, LinkEye can ensure the efficient and orderly development of the alliance platform," the press release indicated.
With the increased risks of fraud especially in the DeFi ecosystem due to projects holding users assets in untrusted wallets or insecure platforms, LinkEye has promised its customers a top-notch security system that will guarantee the safety of their assets.
"LinkEye provides trusted offline data on the chain through the built blockchain data center and the newly built blockchain oracle mechanism, and provides credible data services for lending and transactions," the company noted.
More news from the crypto world can be found here.
Altcoin News, Cryptocurrency news, News

A financial analyst who sees positive income in both directions of the market (bulls & bears). Bitcoin is my crypto safe haven, free from government conspiracies.
Mythology is my mystery!
"You cannot enslave a mind that knows itself. That values itself. That understands itself."