Wisebitcoin's presence in the digital asset trading industry extends beyond the exchange, with its cloud services anchoring over 200 other exchanges globally.
Wisebitcoin has finally launched its cryptocurrency exchange, offering deep liquidity and up to 100X leverage.
The exchange has been in development in stealth mode for years now, launching a beta version in 2018. Upon launch, the exchange partnered with several global cryptocurrency exchanges to offer the most reliable trading environment. It also integrated most leading cryptocurrencies, including Bitcoin, Ethereum, Litecoin, Dash, Bitcoin Cash, Stellar, NEO and TRON.
After two years in its beta version, Wisebitcoin is finally launching its eagerly awaited global decentralized cryptocurrency exchange. Junghwan Cho, an advisor to the exchange, expressed his excitement on the launch. In a press release shared with Coinspeaker, Cho stated:
I am thrilled to announce that Wisebitcoin has launched today after many months of development. Wisebitcoin is a new exchange that will be the preferred method of buying and selling crypto for professional traders around the world.
Wisebitcoin's presence in the digital asset trading industry extends beyond the exchange, with its cloud services anchoring over 200 other exchanges globally. It connects to over 280 merchants and 15 million cryptocurrency traders worldwide. Some of its unique features include 100X leverage and deep liquidity, with over $6 billion in daily trading volume.
Wisebitcoin's spot trading platform offers 50 cryptocurrencies for trading. Moreover, on its futures trading platform, it offers perpetual trading for USDT and coin swaps. Traders also get to choose between 30+ cryptocurrency deposits and withdrawal options.
The exchange is focused on becoming the platform of choice for professional traders around the world. It stated in its press release:
"With a simple, user-friendly interface, a mobile app and an insurance fund to protect assets, Wisebitcoin aims to become the exchange of choice for professional crypto traders and margin traders around the globe."
New Leader in Crypto Margin Trading
Wisebitcoin's specialty lies in its margin trading feature. With an optional industry-leading 100X leverage, traders can take full advantage of the cryptocurrency market's very volatile nature. Margin trading has become a critical feature in the cryptocurrency industry as more professional traders dive into space.
In addition, the platform is also easy to use and intuitive, with the MetaTrader5 platform allowing traders to sell, buy and open positions with just a single click.
Wisebitcoin is part of Land Prime Group, a financial services leader operating companies that include Land-FX UK, a forex trading platform. Land-FX UK is licensed and regulated by the Financial Conduct Authority. In an industry in which exit scams and regulatory crackdowns are worryingly common, trading on a regulatory compliant exchange is critical.
Getting started on the exchange is very easy, even for novice traders. You can open a live or demo account, with the latter being ideal for first-time traders. To open a live account, a user has to submit personal information, in line with know-your-customer (KYC) and anti-money laundering (AML) guidelines. This includes the ID card and proof of address.
Upon registering, a user is required to deposit at least $5 into his account to get started. This can be done in several different cryptocurrencies, including Bitcoin, Ethereum, Dash, Bitcoin Cash, Litecoin and more. You can also deposit in fiat currencies via Skrill, Neteller and other online payment services, or via your Visa or Mastercard credit card.
Altcoin News, Bitcoin News, Blockchain News, Cryptocurrency news, News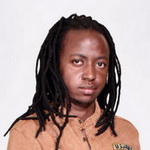 Steven has been a cryptocurrency enthusiast since 2015 after learning about Bitcoin in an online forum. He is most excited by the application of blockchain technology in developing countries for financial inclusion.